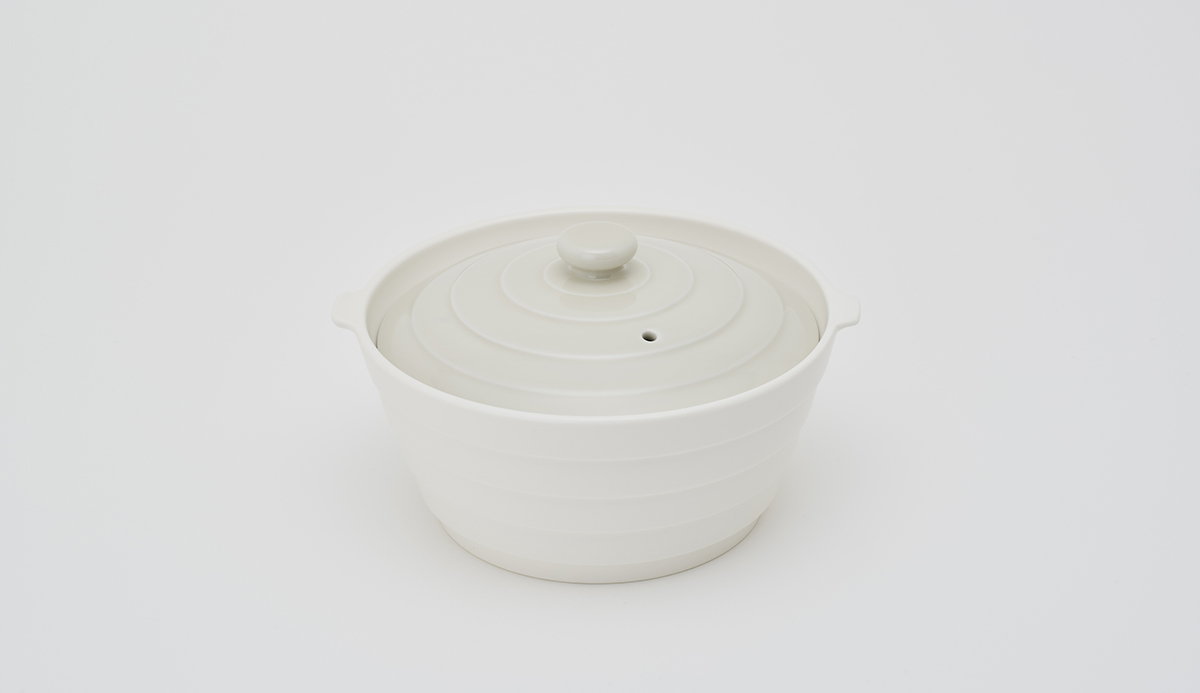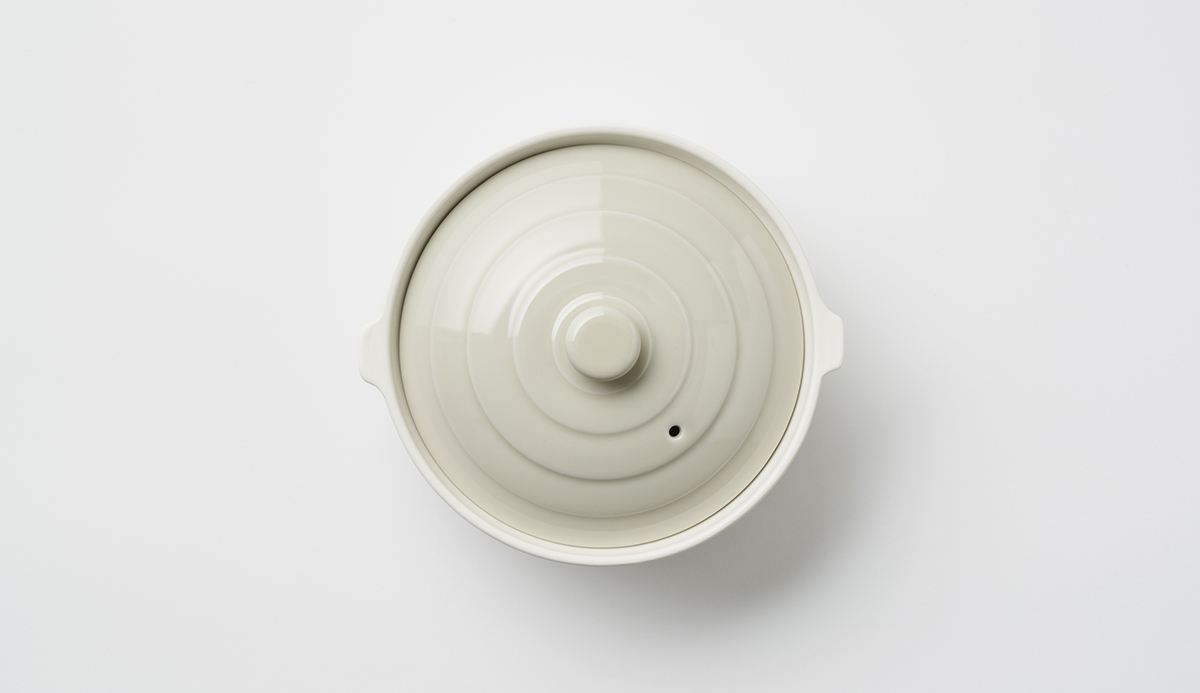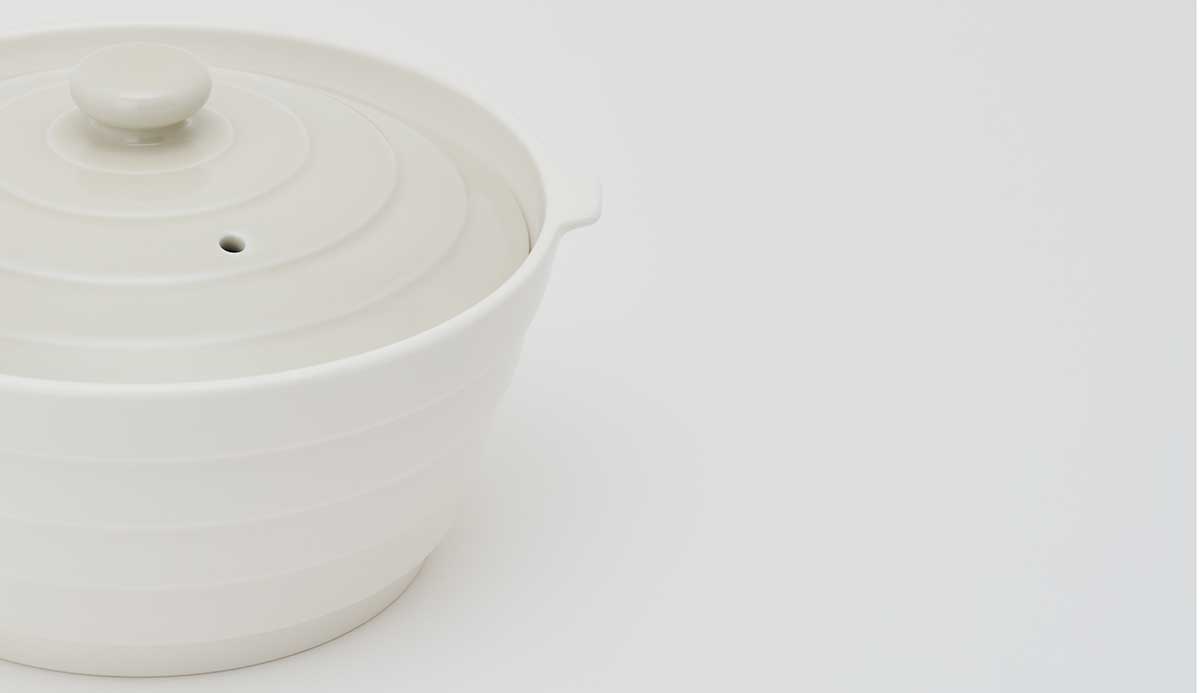 Compatible with open flame, microwave, and oven. Can be used for a variety of cooking methods such as grilling, frying, stewing, steaming, and boiling.
– Compatible with all sorts of heat sources including open flame, microwave oven, oven, and radiant heater.
You can seamlessly transition between various types of cooking. For instance, after frying the ingredients over an open flame, you can sprinkle cheese on top and bake it in the oven.
– Resistant to thermal shock.
The Only Pot has passed the 350℃ (JIS standard) thermal shock test. It can be washed immediately after being removed from fire.
– Light
It weighs only about 1000g including the lid. Unlike metal or clay pots, it is very light. It is also convenient to carry to the table after cooking.
– High heat storage capacity
Even after the fire has been turned off, food can be cooked with the remaining heat at a simmer. Because the food cools down slowly, it allows the taste to soak in.
– Design
The design of the pot is not only practical, but it is great to be used as tableware. The inside of the pot is rounded to make it easy to wash.
– Comes with a handy recipe book (20 recipes) .
| | |
| --- | --- |
| | |
| Product Size | approx. 19.3 × 21 × H12cm with lid |
| Product Weight | approx. 1,000g |
| Product Material | (Body) Special heat-resistant ceramic clay, (Lid) Porcelain |
| Place of origin | Arita Town, Saga Prefecture, Japan |