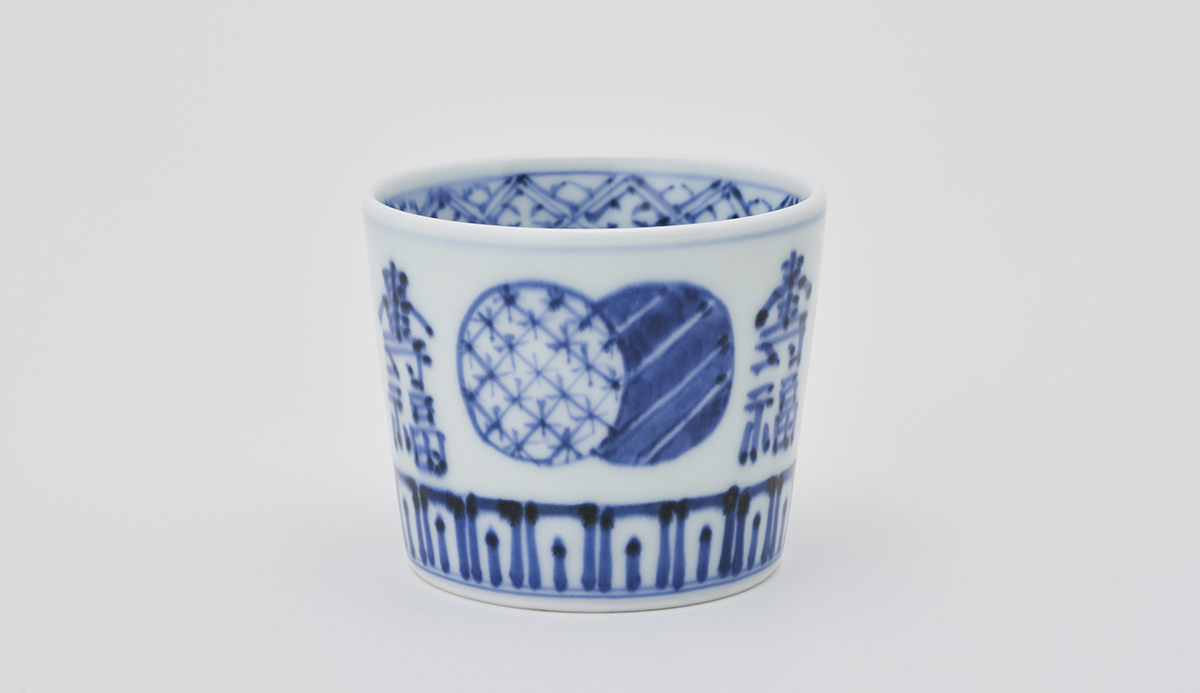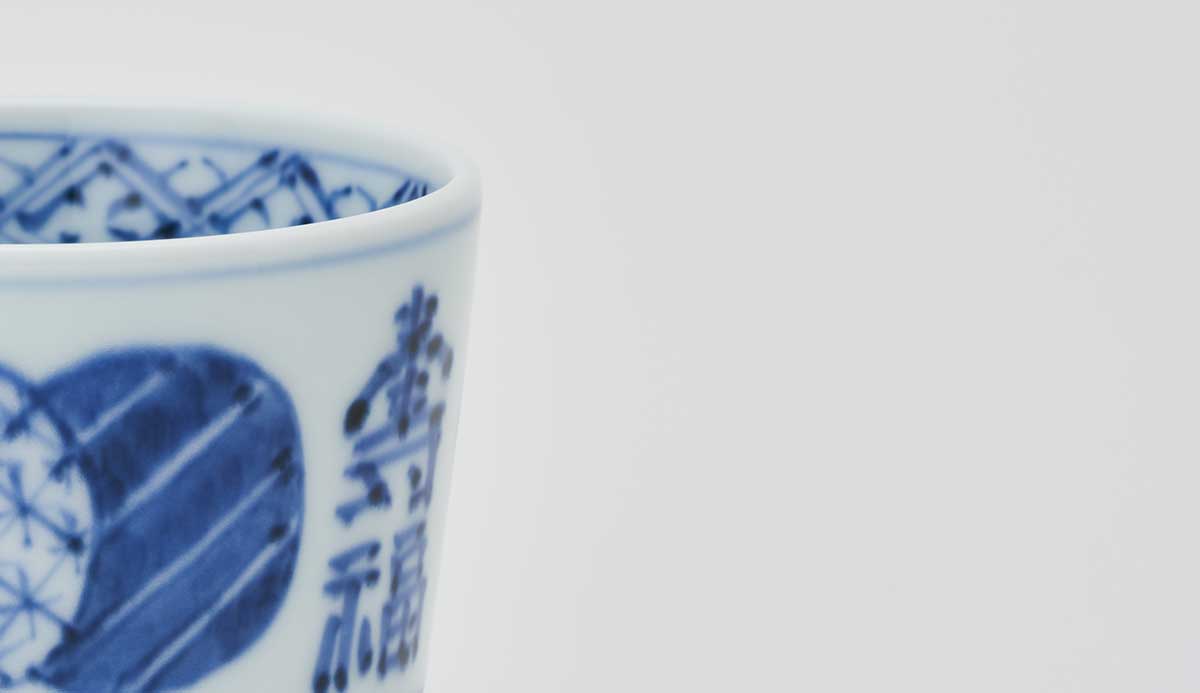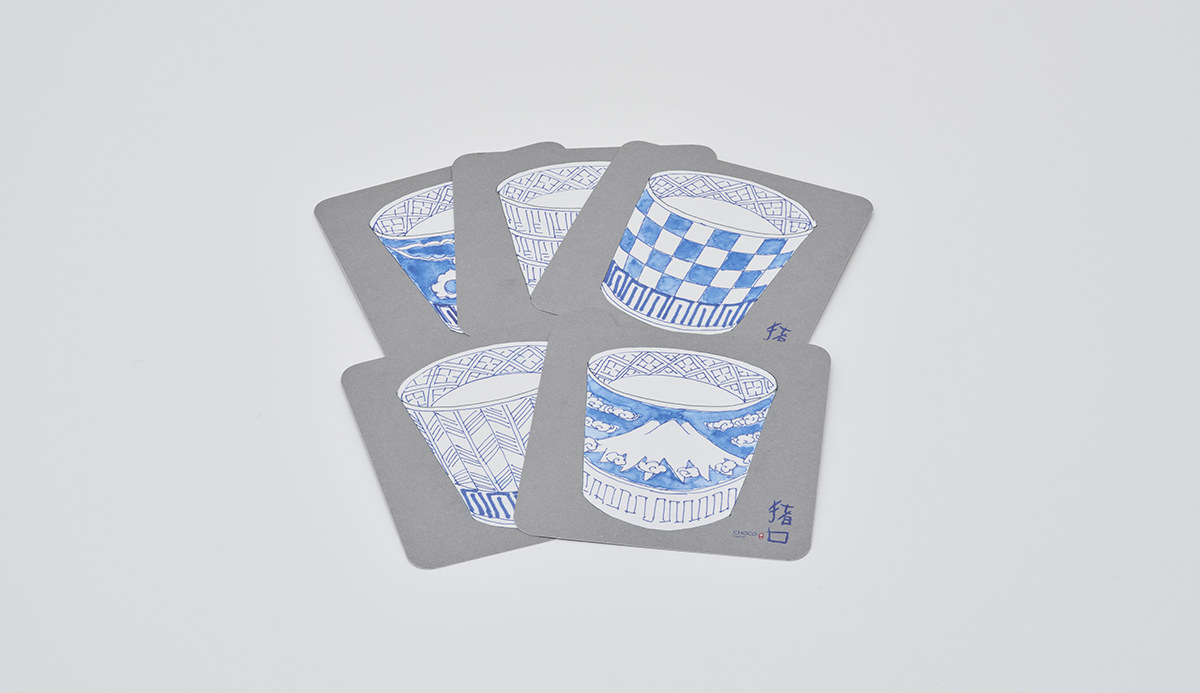 EDO CHOCO967 Sometsuke Happiness
The Japanese character "福" has a meaning of "Fortune", and "寿" has a meaning of "Congratulations". Also, the circle pattern expresses treasure. We combined those two patterns to wish you a lot of happiness, good fortune, and longevity.
EDO CHOCO
The patterns on the outside of the "EDO CHOCO" collection are copied from soba cups made in the Edo period (1603-1868). The pattern on the inside is the same throughout the collection. They can be stacked and are easy to store together.
| | |
| --- | --- |
| | |
| Product Size | Choco:approx.Φ8× H6.5cm |
| Product Weight | approx. 170g |
| Product Material | Porcelain |
| Place of origin | Arita Town, Saga Prefecture, Japan |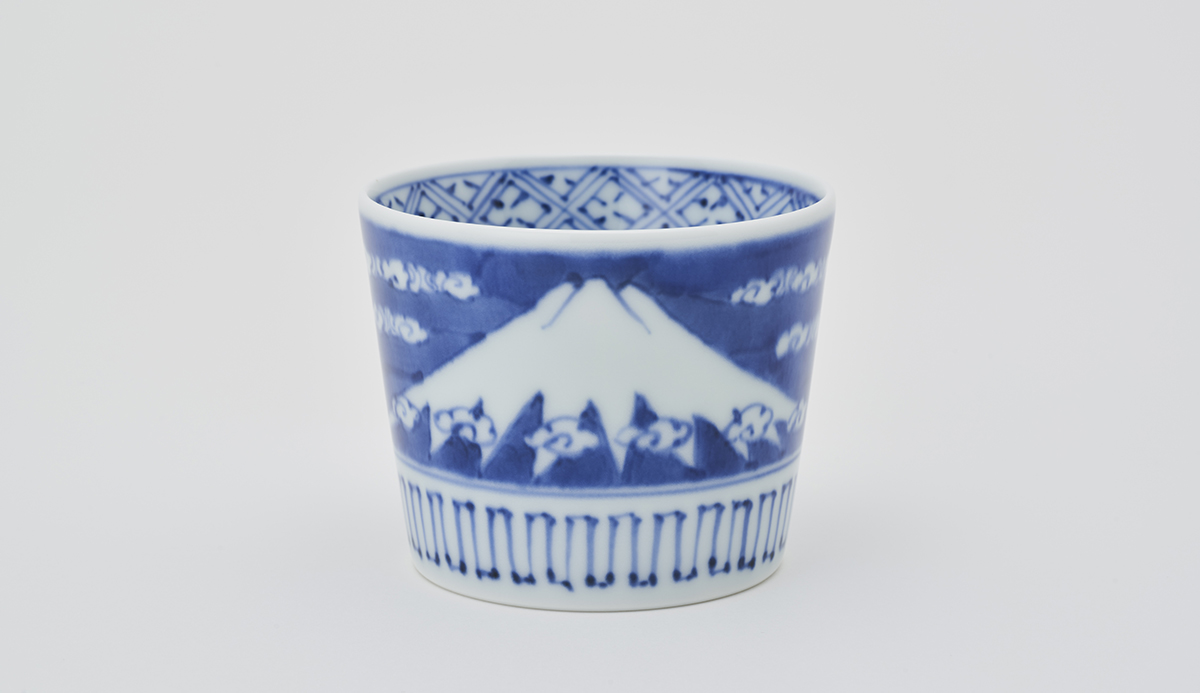 EDO CHOCO945 Sometsuke Mt. Fuji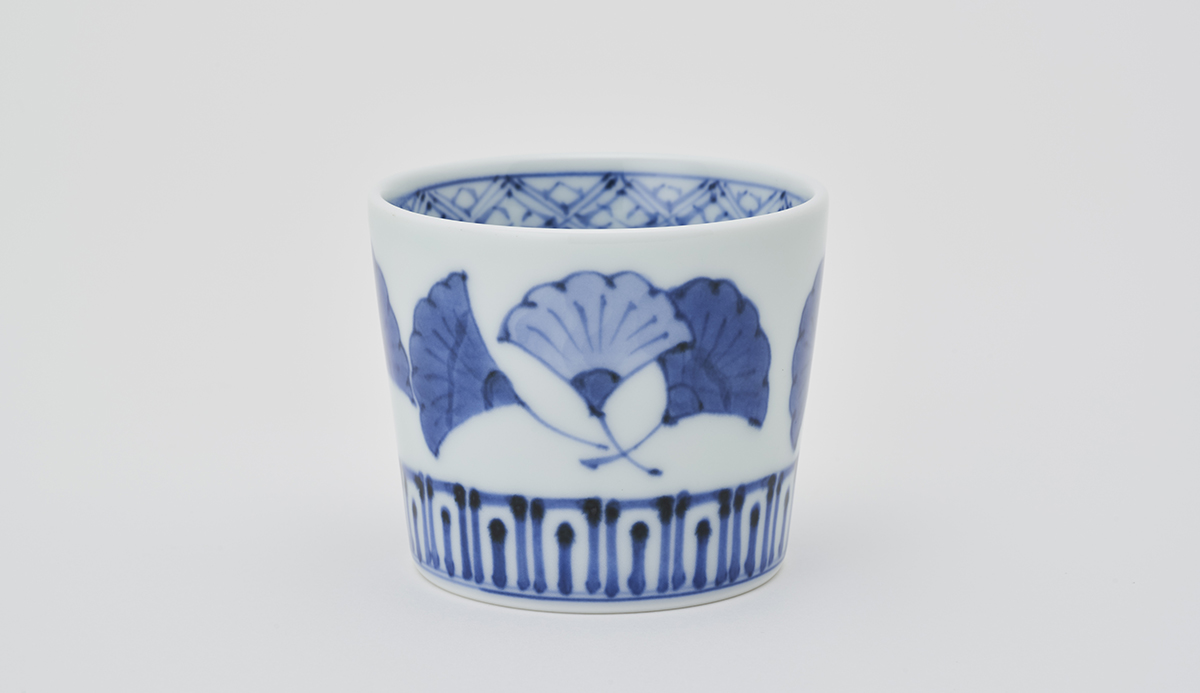 EDO CHOCO966 Sometsuke Gingko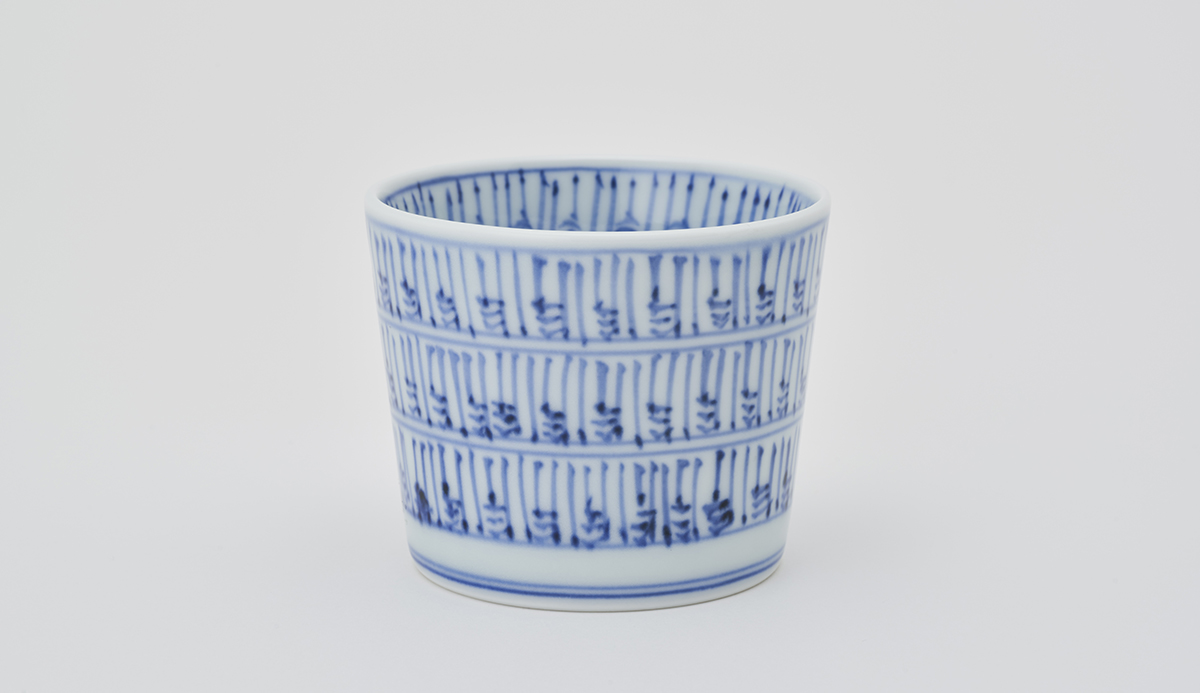 EDO CHOCO968 Sometsuke Almanac