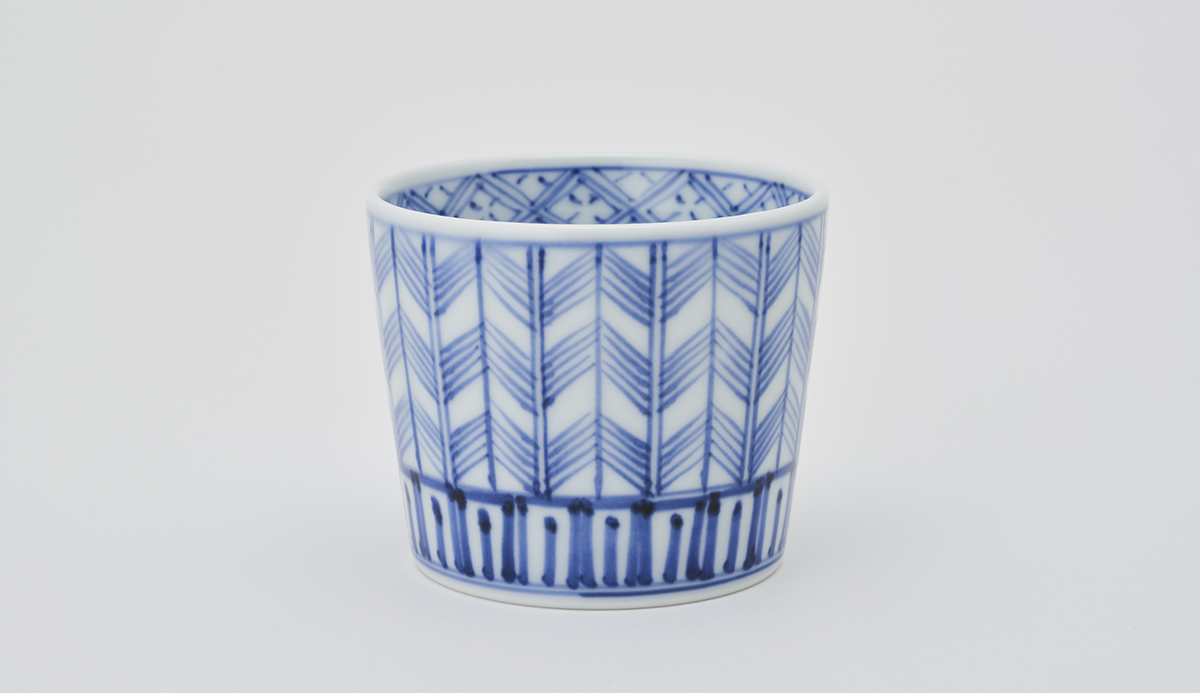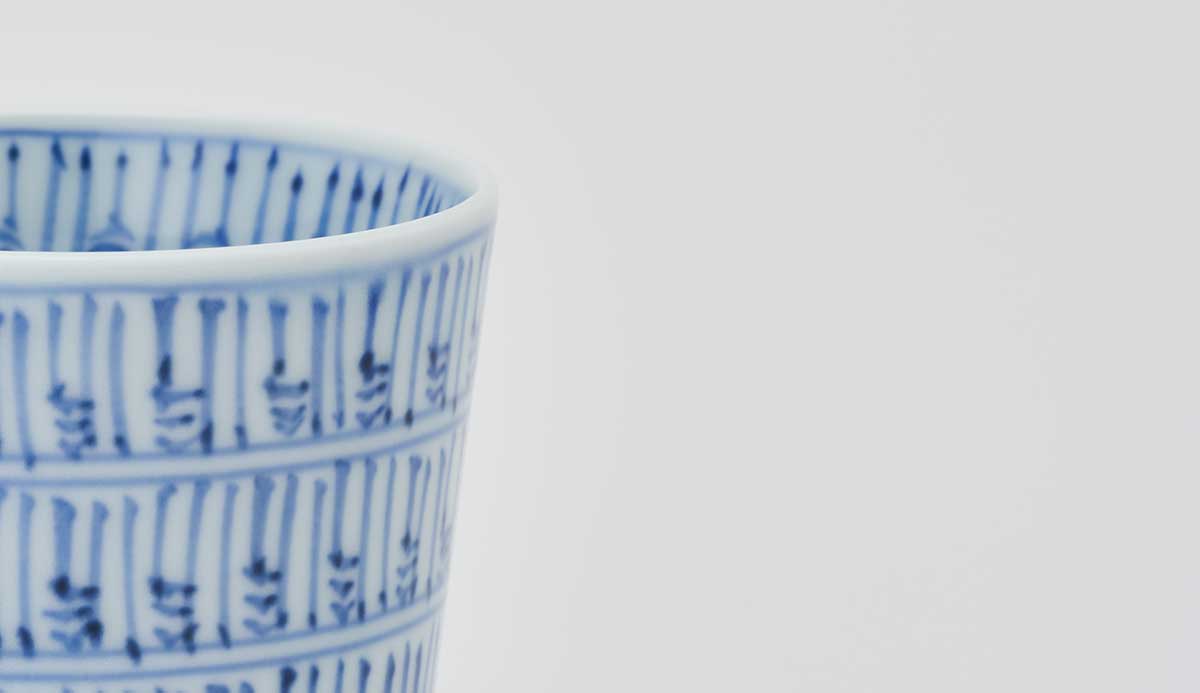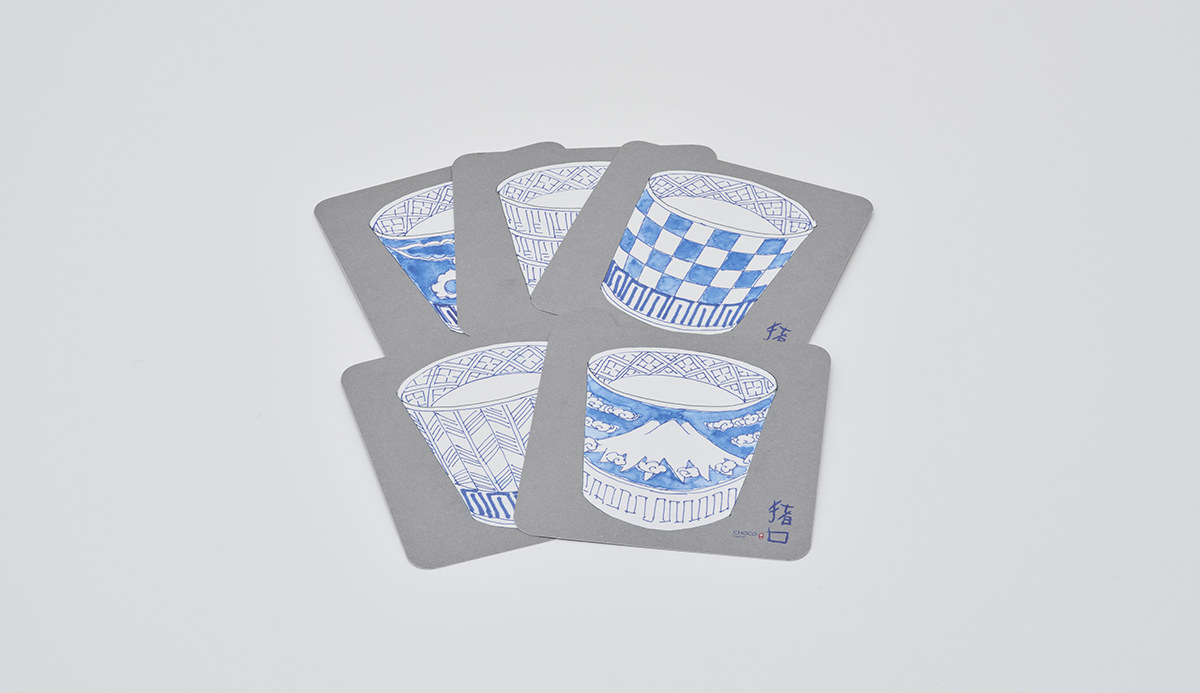 EDO CHOCO969 Sometsuke Arrow Feathers
Arrow feathers are the feathers of eagles, hawks, kites, and so on, that are attached to the top of arrows. These arrows are called "Hamaya (arrow used to drive off evil)" in Japanese, and since they shoot at a target, can also mean "prosperity in business" and "fulfillment of wishes". Also, in the Edo period (1603-1868), it was said that if you gave a bride a kimono with an arrow pattern when she married, she would stay with her husband's family (because the arrows that have been shot would not come back), and this pattern became a pattern of good luck.
EDO CHOCO
The patterns on the outside of the "EDO CHOCO" collection are copied from soba cups made in the Edo period (1603-1868). The pattern on the inside is the same throughout the collection. They can be stacked and are easy to store together.
| | |
| --- | --- |
| | |
| Product Size | Choco:approx.Φ8× H6.5cm |
| Product Weight | approx. 170g |
| Product Material | Porcelain |
| Place of origin | Arita Town, Saga Prefecture, Japan |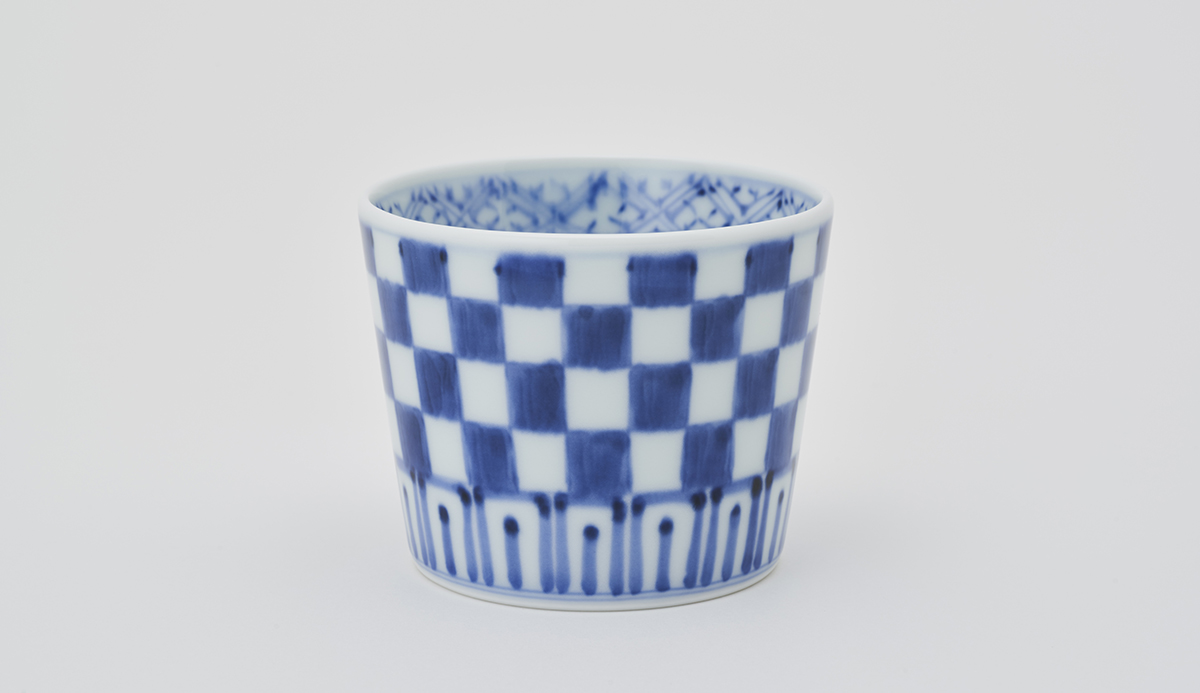 EDO CHOCO970 Sometsuke Ichimatsu