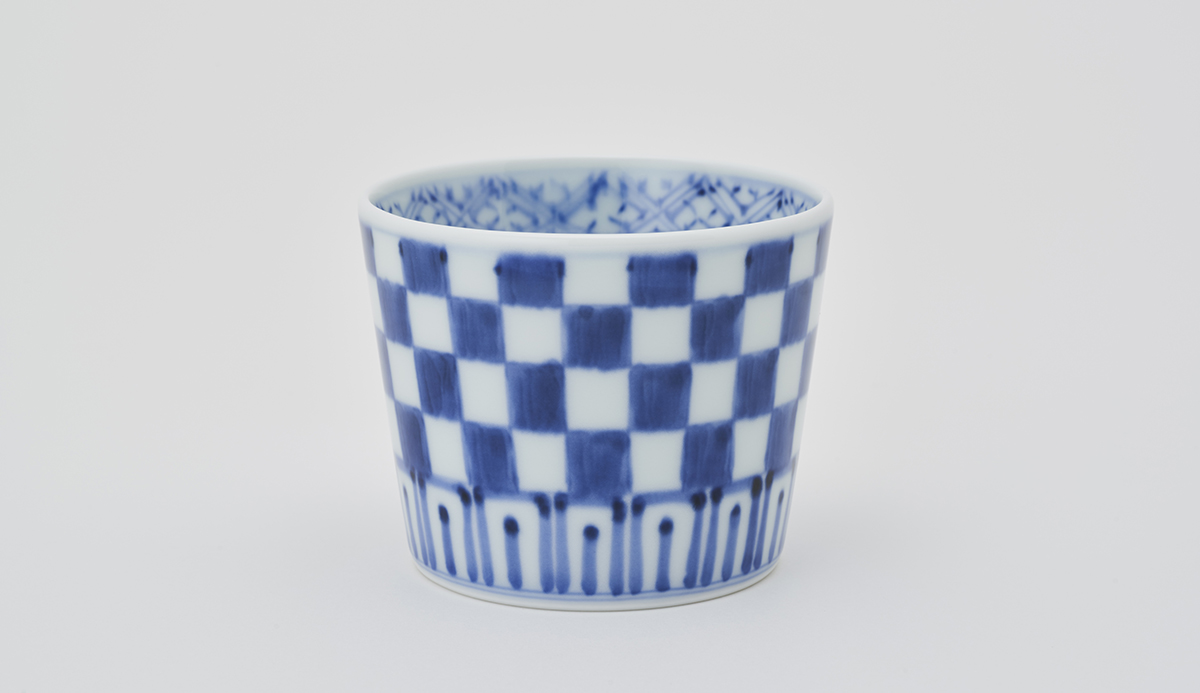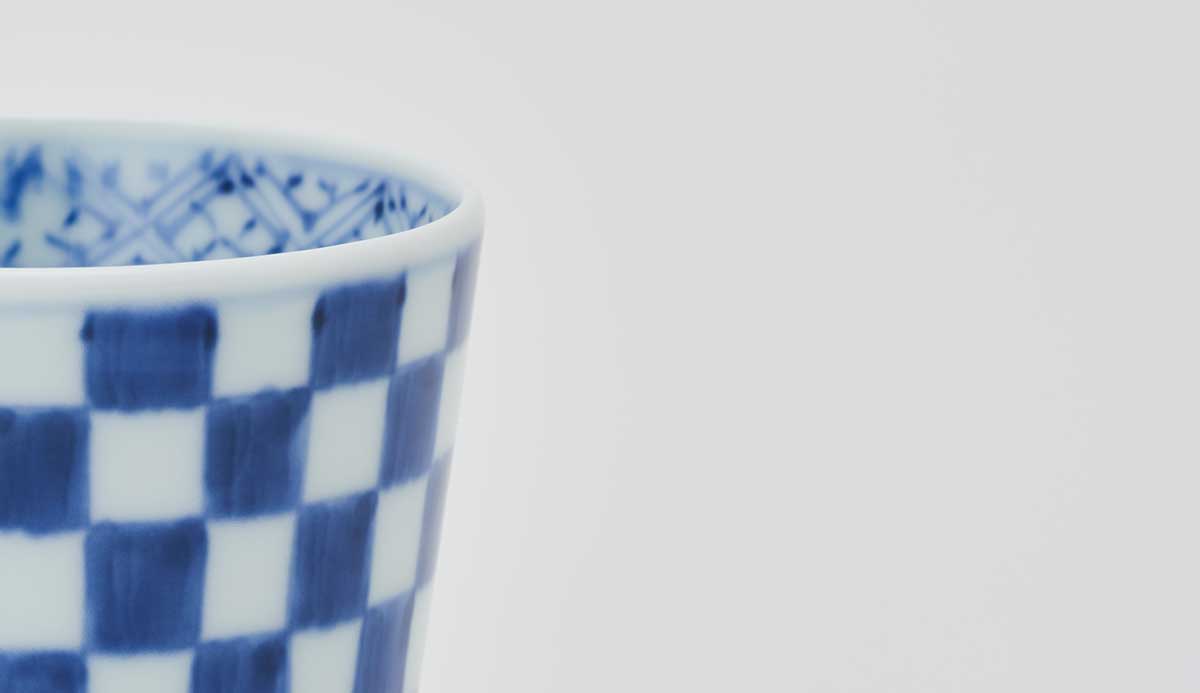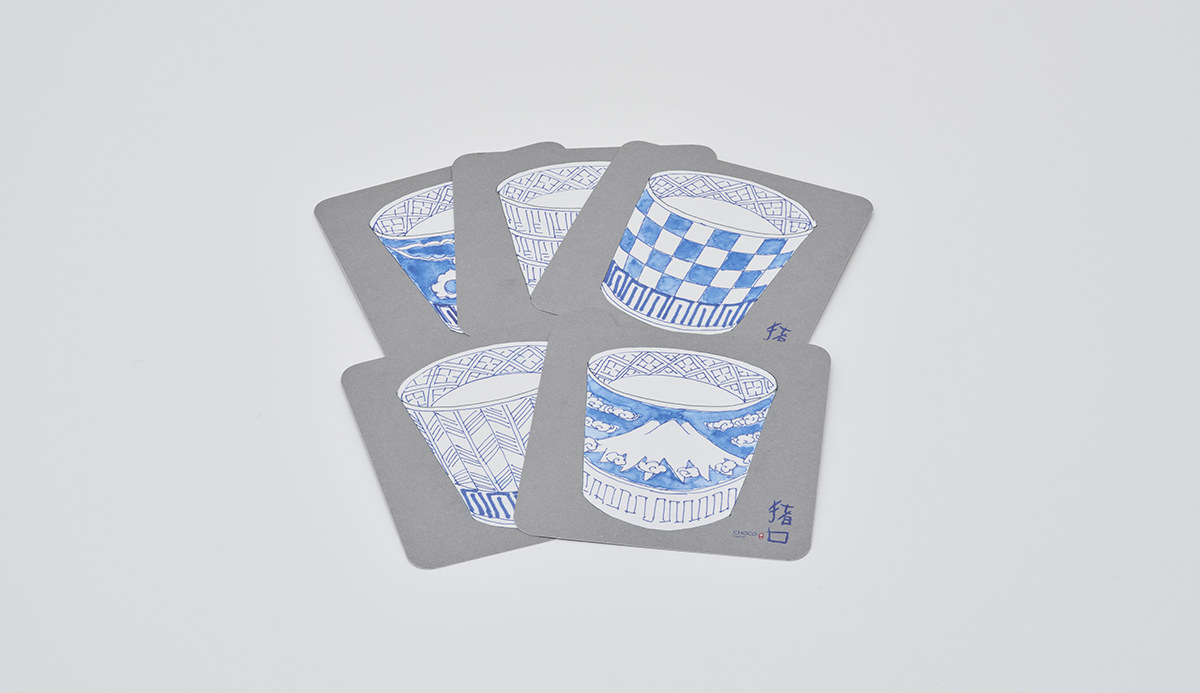 EDO CHOCO970 Sometsuke Ichimatsu
Ichimatsu is a traditional Japanese checked pattern. Since this pattern continues forever, it has the meaning of prosperity and eternity. In the Edo period (1603-1868), the Kabuki actor Ichimatsu Sanogawa used this pattern as his stage costume, which is why it is commonly called "Ichimatsu" in Japan.
EDO CHOCO
The patterns on the outside of the "EDO CHOCO" collection are copied from soba cups made in the Edo period (1603-1868). The pattern on the inside is the same throughout the collection. They can be stacked and are easy to store together.
| | |
| --- | --- |
| | |
| Product Size | Choco:approx.Φ8× H6.5cm |
| Product Weight | approx. 170g |
| Product Material | Porcelain |
| Place of origin | Arita Town, Saga Prefecture, Japan |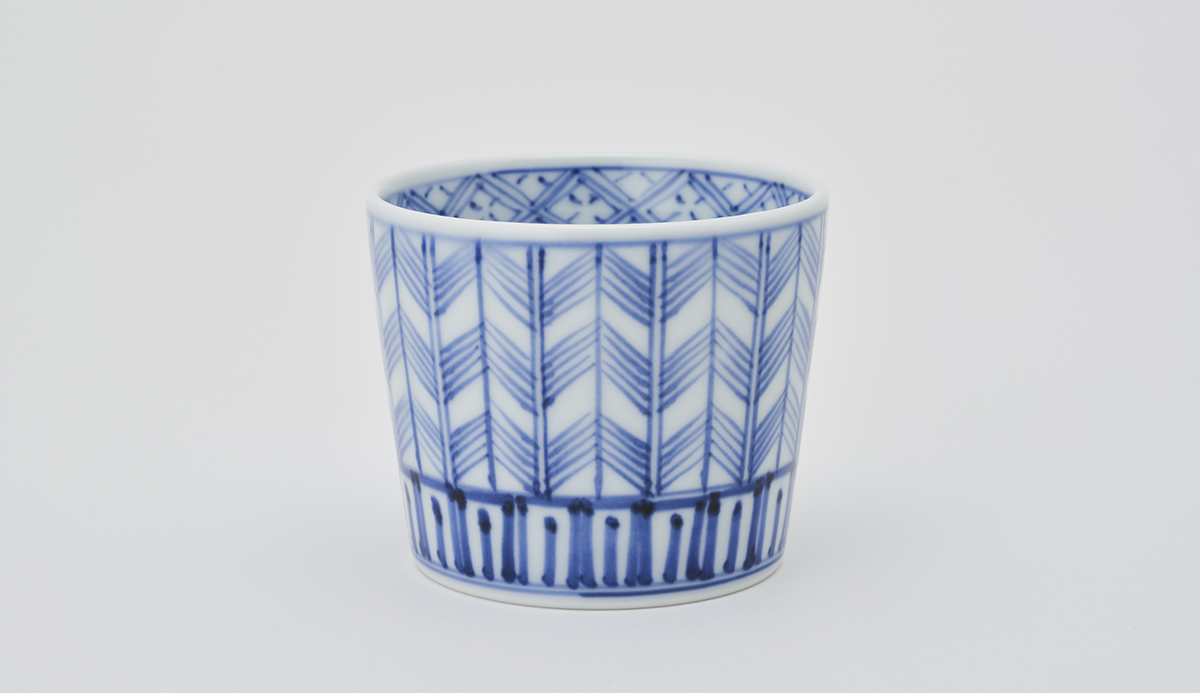 EDO CHOCO969 Sometsuke Arrow Feathers